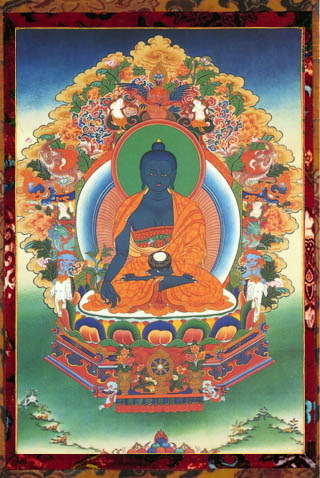 March 17, 2019
Dear Sangha and Dharma friends,

Many of us have had the good fortune to receive teachings, guidance and the blessings of Empowerment and the lineage from Venerable Lama Tsang Tsing. Now we have the opportunity to give to him and repay his great kindness.

Lama la needs $3,000 for necessary dental work as soon as possible. Funds are also needed for his general medical needs and health care. As his continued good health and long life is our sincere wish, please give as generously as you can. Venerable Lama Tsang Tsing is a most worthy recipient for our generosity so this is also an excellent way to accumulate merit.

Donations may be made by check, payable to Lama Tsang Tsing, or if you wish your donation to be tax deductible, payable to KDC. If you make your check payable to KDC, please indicate that the donation is for Ven. Lama Tsang Tsing's dental/medical fund. Mail donations to: Ven. Lama Tsang Tsing, KDC, 215 E. 33rd Avenue, Eugene, OR 97405.
Sincerely,
Lama Damtsik
KTP Resident Lama

A Note From KDC Board:
We urge you to please consider Lama Damtsik's heartfelt request for support. For those of you who have ever received any benefit from Venerable Lama Tsang Tsing, please show your support by donating whatever you can to ensure Lama Tsang Tsing's good health and long life.