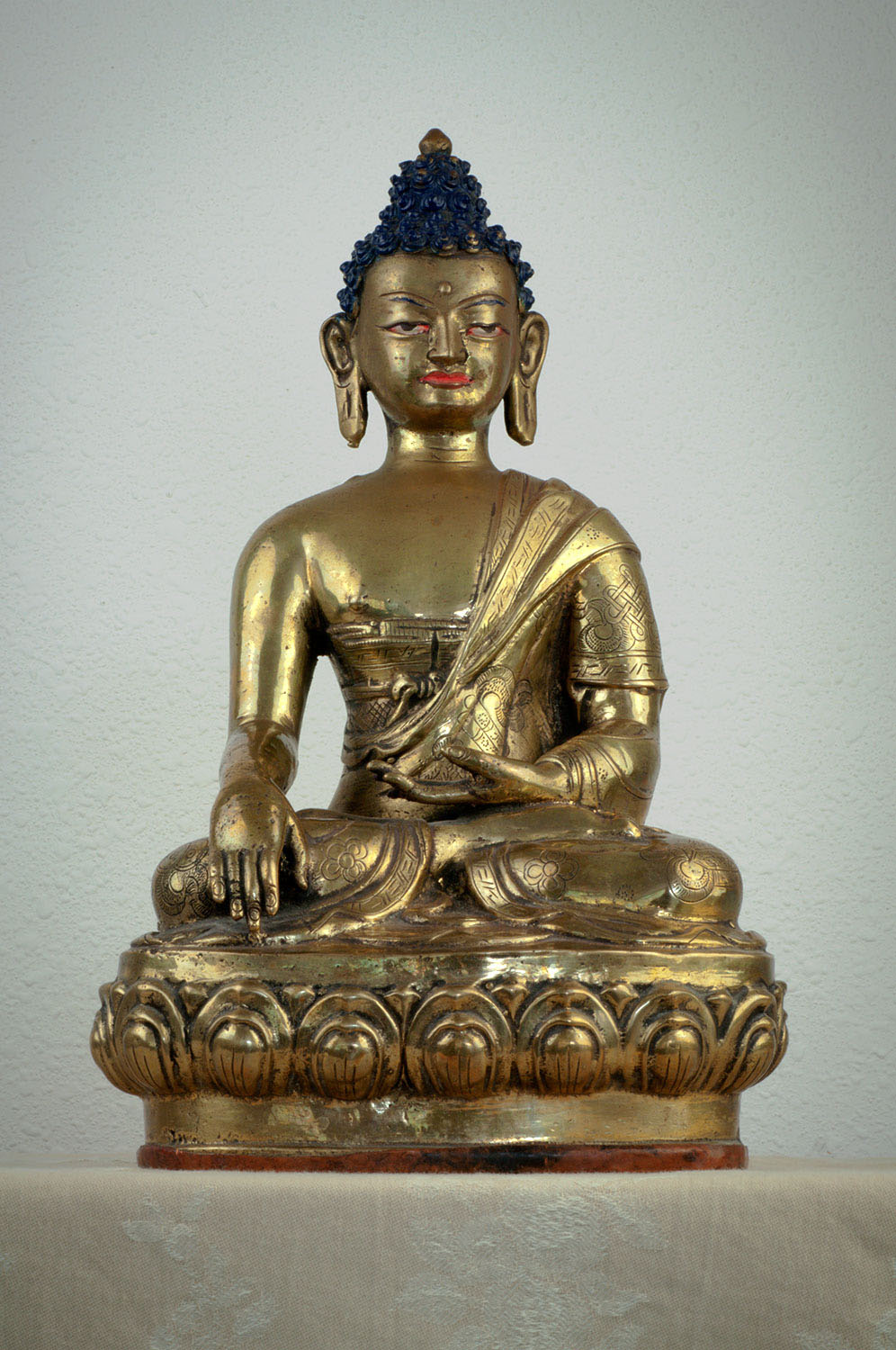 Lama Rick, the generous donor, had this to say regarding the Sakyamuni Buddha statue being raffled: "The statue was bought in Kathmandu, the "Eyes were Opened" and it was painted and sealed with mantra and substances by Umdze Jyaltsen at Sonada Monastery in 1985. Then it was blessed by Kyabje Kalu Rinpoche, and it sat in his private room for about 6 weeks …. Can't buy that!"
This beautiful statue has since graced the KDC living room mantlepiece, spreading blessings throughout the center and its environs. It will surely be a magnificent addition to anyone's living quarters and an inspiring image for one's practice.The dimensions are 10"H x 6-3/4"W x 4-1/2"D.
To honor Venerable Lama Tsang Tsing, who has shared his devotion to the Dharma and steadfast commitment to offer the genuine teachings of the Buddha to this community for over twenty-five years, we offer the opportunity to all who care for KDC to open heartedly support the center through membership, fundraising and volunteer efforts. Here is one such opportunity.
Raffle tickets for the statue are $20 and may be purchased at the center or from Kathleen Epstein, c/o KDC Building Fund, 33482 Bloomberg Road, Eugene, OR 97405, (541) 746-6459, khepsteinor@comcast.net.
The drawing for this statue will be held on Mahakala Day, Sunday, February 7, 2016. Ticket holders need not be present to win. If the winner lives out of town, we can arrange to ship it or hold it until his/her next visit to KDC.
Let us join together to support the flourishing of Kagyu Dakshang Chuling!