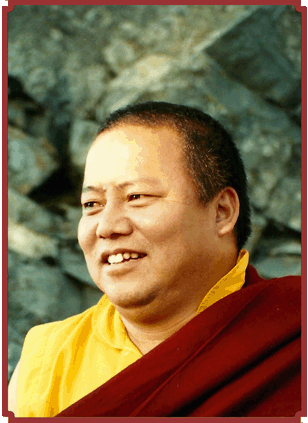 Dear Dharma Friends,
We hope this finds you in good health and your Dharma practice going well. Due to the current pandemic, we have not been able to safely meet for Pujas, Empowerments or Teachings at the Dharma Center for many months now. As a result, there has been a severe loss of much needed revenue to pay KDC's monthly bills. Yet, although there has been no money coming in, the bills still keep arriving in the mailbox.
Presently, in addition to the monthly bills, there is a much more urgent matter that asks for your attention. Venerable Lama Tsang Tsing needs two eye surgeries as soon as possible, these have been scheduled for August 4th and 11th and will cost $2,500. His doctor informed him that if he does not have these eye surgeries now, the situation will worsen, his vision will become more limited, and the surgeries could become more complicated.
During this time of Covid-19 and civil unrest, Venerable Lama Tsang Tsing spends almost all of his time doing practice for the benefit of all beings. Anyone who makes a donation towards Lama Tsang Tsing's surgeries will accumulate a great deal of merit. In general, the Buddha Dharma states that the more worthy the object of our generosity, the more merit and benefit there is for the donor. There is certainly no one more worthy of our generosity and our help than Venerable Lama Tsang Tsing. We are extremely fortunate to benefit from such a truly authentic Dharma Master. Preserving Lama-la's vision and health preserves the Shangpa and Karma Kagyu lineages. As Lucia Massarella, one of KDC's longtime Sangha member stated: "I don't believe that there is anyone on our mailing list that doesn't understand that a Lama can only keep being a Lama if he is supported by his Sangha. It is an exchange that benefits us all!"
Please consider assisting KDC in any way you can. All tax-deductible donations may be mailed to: KDC, 215 E. 33rd. Ave., Eugene, OR 97405. Please specify on your check if the donation is for Lama's eye surgeries, general assistance, membership dues or other purpose. If you would like a receipt, please indicate so and one will be sent.
Thank you so much,
May all beings be free from suffering,
Kagyu Dakshang Chuling
Eugene, Oregon