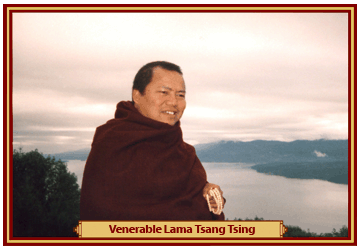 CHÖD EMPOWERMENT
Saturday, August 12, 2:00 p.m.
(Please arrive by 1:45 p.m.; late arrivals will not be admitted.)
CHÖD TEACHING AND PRACTICE
Sunday, August 13, 9:00 a.m. – 4:00 p.m.
(Please arrive by 8:45 a.m.; late arrivals will not be admitted.)
KAGYU DAKSHANG CHULING
917 East 43rd Avenue, Eugene, OR 97405
(Between West Amazon and Fox Hollow)
To minimize the Center's impact on our neighborhood, please park
on West Amazon and walk up hill to KDC.
The Chöd Empowerment is one of the greatest blessings a person can receive. The Empowerment has the power to plant the seed for abandoning ego-clinging, which is the root of all suffering. In addition, it also plants the seed for understanding the nature of one's own mind and realizing the state of Mahamudra.
Because the practice of Chöd is so powerful, it is performed by all four schools of Tibetan Buddhism. In the Kagyu lineage, the Third Karmapa was the main lineage holder. One must receive the Empowerment from a qualified Vajra Master who has received the transmission from an unbroken lineage. We are fortunate to have the opportunity to receive this Empowerment from Venerable Lama Tsang Tsing.
The Refuge Vow is required and will be offered by Lama before the Empowerment.
The cost is $25 for the Empowerment. It is also customary to make a donation to the empowering Lama.
The cost is $30 for the Teaching and Practice.
The Pecha (practice text) is $15.
You are welcome to bring a lunch and stay during the break.
To print out a PDF flier of this event, please click here.
For information, call (541) 485-3961 or (541) 683-1808 between 10:00 a.m. and 7:00 p.m.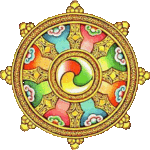 A couple of gentle reminders:
1) As a courtesy to others, if you or anyone in your household is ill and could be contagious, please plan to join us for an event in the future when you are well.
2) Also, KDC Shrine Room is a fragrance-free zone. Due to many people's allergies, please refrain from wearing scented products or wearing clothing which may have lingering scents of scented products on them.